Useful links:
Masters of the Draghounds and Bloodhounds Association (MDBA): www.bloodhoundhunting.co.uk
British Horse Society: www.bhs.org.uk
Countryside Alliance: www.countryside-alliance.org
Liam's Hunting Directory: www.hunting-directory.co.uk
Peak Horsepower: www.Peakhorsepower.co.uk
A big thank you to the following businesses who have generously donated prizes for our Winter Ball (Feb 2012) for our events:
M Markovitz Builders and Plumbers Merchant is a family run company and a loyal Four Shires Supporter. They have combined builders merchants / plumbers merchant branches throughout Derbyshire, Cheshire, Greater Manchester, Yorkshire, Nottinghamshire and Staffordshire.
The Mansfield Group are one of the largest Rescue and Recovery Operators in the UK.
Specialist pork producer, based in the heart of the Peak District.
Suppliers of finest quality hunting clothes and equipment.
A company dedicated to finding the best broadband for you.
There's always something to see and do at Chatsworth House, set in 1000 acres of parkland.
Quality hotel accommodation in the Peak District, close to Hartington and Dovedale.
Jason Goodlad Photography
Photography for all occasions
A family run equestrian business based on the Derbyshire/ Nottinghamshire border.
Pip Clayton - Horses Knee Boots
Pip Clayton at This email address is being protected from spambots. You need JavaScript enabled to view it. or 07970 120966
A model railway shop for all railway accessories.
Lumin8 - The ultimate coat and skin conditioner. Made from naturally occurring Omega 3, 6, 9 and 7, vitamins and antioxidants.
and also a big thank you to the following members: Andy and Helen Best, Mandy and Gary Stone, Debbie and Chris Kane, Heather Keltie, Liz Ince, Lynn and Jim Lound and Sian Somerset-Hobson, as well as our VIce President and his wife - Paul and Jacky Harrison.
The following companies have donated prizes for previous events, to support us:
Professional Photographer, Polly A Baldwin BA Hons
Specialists in Equine Law
Parklands Equestrian
Worksop Road, Aston, Sheffield, S26 2EE (01142 875278)
www.mkdequestrian.co.uk/index.php/horse-safety/horse-knee-protection-knee-knockers/p_1.html
Suppliers of horses knee boots
http://www.porthlevenholidaycottages.co.uk and www.oldhallhotelbuxton.co.uk
12 self-catering cottages in Porth Leven are located on and around the unspoilt harbour with many boasting breathtaking views out to sea and across Mounts Bay.
ELG Haniel Metals Ltd is the UK market leader for the recycling of stainless steel and special alloys.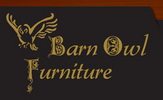 Bespoke furniture, kitchens and joinery, traditionally hand crafted to suit your individual style of living and the elegance of your home by Ian Stanbrook. Contact him on 01246 221038 or 07968 337438. Ian very kindly supported us by donating a handmade Oak Port and Glasses box for our Hunt Ball and has made several items for events for the hunt.

Blue Chip produces a range of balancers, supplements and treats which all make a real difference to horses and ponies well being. The company has received thousands of letters from delighted customers who are amazed they have found products, that do just what it says on the packaging. Blue Chip have supported the hunt through the donation of prizes for the Hunt Ball and End of Season dinners.
SS Tyres
SS Tyres, which is situated on Sanforth Street, Whittington Moor, Chesterfield S4 1 8RS. Contact numbers: 01246 234 350 / 07890703531 / 07740 410695. Discounts are provided to Four Shires Members on production of their Membership card.
Other supporters include:
Lizzie Shuttleworth - Artist: specialises in horse and dog portraits.
For individually commissioned animal portraits by Lizzie Shuttleworth - please email e-mail This email address is being protected from spambots. You need JavaScript enabled to view it.

If you have friends or family looking for a self-catering holidays with a difference – Hoe Grange offers a real home from home and provides an ideal base from which to explore the wonders of the Peak District. The Browns received among other awards the Enjoy England Excellence Silver Award for the Best Self-catering Holiday in the East Midlands for the second year running. Their luxurious log cabins with stunning views of the beautiful and dramatic limestone Derbyshire countryside. And you can take your horse as well. www.hoegrangeholidays.co.uk.